---
Laser Technology, Master of Science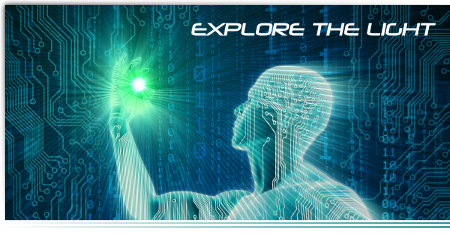 Faculty
Engineering Sciences
Course of studies
Laser Technology
Degree
Master
Academic degree
Master of Science
Start
WS
Regular study period
4 Semesters
Category
Engineering Sciences
natural sciences

Type of study
full-time studies


Admission restriction
No
Tuition
No
Credits
120
Accredited
Yes / certificate
Application portal
International Office

Background
Modern lasers are high power tools for numerous applications in industry and research. If applied correctly, laser radiation may process materials, transfer large amounts of data or perform precise measurements. Furthermore, laser technologies are used in medical engineering, e.g. for correcting refractive errors. Developments in different fields, beginning from entertainment technologies to fundamental researches, would hardly be possible without laser technology. Applying laser radiation is incredibly diverse and thus a key technology of the 21st century requiring continuous research and development based on its enormous potential. Accordingly, there is a wide and a future-proof field of activity for highly qualified professionals in the field of laser technology. The demand for specialists cannot be covered at present.
Training Objective
The study objective is to achieve the "Master of Science" (M.Sc.) in Laser Technology. Building on scientific as well as technical basics, you extend and deepen your existing knowledge and skills in the following fields:
physics (laser radiation material interaction, solid-state physics, quantum mechanics etc.)
laser hardware and laser technologies
design and simulation of optical systems
modeling and simulation of physical processes
physical analysis methods
As a Master of Science the scientific approach for the processing of tasks has priority. Beside the achievement of profound scientific knowledge, the expansion of your competences in terms of social- and management skills represent the focus of the study.
After successful completion of the study …
you are able to recognize and handle the physical relations as well as the requirements of laser technological tasks by scientific working methods.
you have the necessary competence to solve complex problems independently or as a team leader.
you have an extensive scientific and technical expertise in conjunction with the special knowledge of laser technology.
you can operate confident in the field of constantly proceeding high technologies and develop new, innovative techniques.
you are free to graduate.
Professional Perspective
Due to Germany's high-tech-strategy, the demand for educated specialist in the field of optical technologies increases significantly. In particular, the processing of very complex laser technological tasks requires a high degree of competence, especially in regard of the applied methods, abstraction and modelling. Accordingly, the fields of activity of a Master of Science (M.Sc.) of Laser Technology are diversified. Manifold career possibilities consist in the following areas:
all areas of industry, in particular automotive industry, mechanical engineering and semiconductor industry
research and development at university and non-university research facilities
economy
sales
management
technical consulting
technical monitoring
Technical developments like micro- and nanotechnologies, modern technological processes of optics and laser applications are challenges and opportunities for graduates of the course of study. The need for laser technologists as well as scientific professionals in optical technologies can not be covered today. The Master of Science degree is a necessary requirement for Ph.D.-courses.
Structure of the Study
The master's course Laser Technology at the UAS Mittweida has a standard period of study of 4 semesters. The curriculum is modularly build up and consists of basic modules, subject-specific modules of laser technology as well as research and development modules. The completion of the study is the master thesis.
The education is divided into lectures, seminars and practical work, which predominant are carried out by small groups of 2 to 4 people. An individual supervising by professors, lecturers as well as scientific staff is ensured throughout your entire studies.
The research and development projects have a special position. Here, the independent and scientific working method and the capacity for teamwork are encouraged by working on small projects. Thus, you already collect valuable professional experience during your studies.
Student Advertising Film Laser Technology
Laserinstitut Hochschule Mittweida (LHM)
The Laserinstitut Hochschule Mittweida is a central institution of the UAS Mittweida, which mainly researches in the field of laser material processing. It offers an extensive insight into different technologies and methods for structuring and processing of materials by applying laser radiation and enables you to gain practical knowledge in terms of laser devices.
Please find further information at: www.laser.hs-mittweida.de
Inquiries and Application
Information about admission, German language courses , costs of living as well as the application form are available at our web page: Application instructions for international applicants
Contact for international applicants
Application Service
Mrs Simone Natzschka
Technikumplatz 17
09644 Mittweida
Germany
Phone: +49 3727 58-1269
Fax: +49 3727 58-21269
E-mail: application@hs-mittweida.de
Application deadline for the winter semester is May 15. We accept also later applications if there are free places and if, based on our experience, there is a chance for the applicant to arrive on time for the studies.