---
Dual Studies Mechanical Engineering
Faculty
Engineering Sciences
Course of studies
Dual Studies Mechanical Engineering
Degree
Bachelor
Academic degree
Industriemechaniker/in bzw. Zerspanungsmechaniker/in (IHK) und Bachelor of Engineering
Start
WS
Regular study period
8 Semesters
Further qualification
Mechanical Engineering (M.Eng.)
Mechanical Engineering (Dipl.-Ing. (FH))

Category
natural sciences
Engineering Sciences

Study fields
Konstruktion
Fertigung
Oberflächentechnik

Type of study
full-time studies
integrated degree program

Description
in cooperation with Siemens AG or Bildungs-Werkstatt gGmbH Chemnitz
Admission restriction
No
Tuition
No
Credits
180
Accredited
Yes
Application portal
International Office

Course guidance for the professional training
Siemens AG
Besucheradresse:
Siemens Professional Education Martin Marche Maximilianallee 2 04129 Leipzig
Course guidance for the studies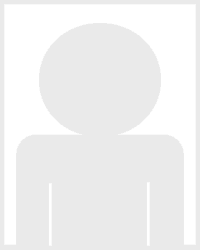 Application
The application for the professional training needs to be sent to Bildungs-Werkstatt gGmbH Chemnitz. The signing of the contract regarding the training is followed by the enrolment for the dual studies at the Mittweida University of Applied Sciences.
Admission requirements
Take up studies for the Dual studies mechanical engineering at the Mittweida University of Applied Sciences can applicants who possess
a General qualification for university entrance or

a subject-related university entrance qualification or

an Advanced Technical College Certificate

an admission authorization which is recognized as equivalent by a public

authority.
Scheme
Minimum unit for studying in each course of study is the seminar group. For the dual studies students one seminar is formed. While seminars only take place in the framework of their individual number of students, seminar groups are centralized only in the lectures. Internships and laboratory tutorials in all technical disciplines are performed in small groups, depending on task and number of available seats. This ensures that the students themselves can become active while working on their laboratory works. There is a close contact between the faculty and students. Lectures, seminars and internships can be found in the individual modules, which contain 5 credits each and which will be completed at the end of the semester by sitting for a module examination.
Curricular design
The dual course of studies Mechancical Engineering is offered by Bildungs-Werkstatt gGmbH Chemnitz and the Faculty of Mechanical Engineering of University of Applied Sciences Mittweida. This module is designed for trainees and students, who should obtain within 4 years the degree "Industrial Mechanic resp. Cutting Machine Operator" (Chamber of Industry and Commerce) by caarying out a professionell training with Bildungs-Werkstatt gGmbH Chemnitz as well as the academic degree "Bachelor of Engineering" in the course Mechanical Engineering of University of Applied Sciences Mittweida.
The training at Bildungs-Werkstatt gGmbH Chemnitz starts annually in August and lasts 2,5 year including issuing of the degree. The training is provided exclusive by Bildungs-Werkstatt gGmbH Chemnitz. The studies at University of Applied Sciences Mittweida starts annually with the winter semester and lasts 6 semesters including the final thesis up to the awarding of the degree "Bachelor of Engineering". The university studies and the profesionell training are interlocked, so that it is possible to obtain both degrees within 4 years. The degree "Bachelor of Engineering" is an international final degree. Out of this reason Bildungs-Werkstatt gGmbH Chemnitz encourages stays abroad for students in this model of studiying.
Objectives of study
The aim of studies is a Bachelor of engineering in general mechanical engineering who is able to solve versatile tasks in the fields of construction and the manufacturing and materials technology, and who can also integrate engineering, economic and environmental aspects in his activities. Profound knowledge in mathematic-scientific and technological specialist areas, a wide range of engineering knowledge and modern tools and techniques of computer science enable him to operate in many areas of plant engineering and construction. It is there, where he also develops creative solutions of construction and in the manufacturing of components, devices and systems as well as in the application of procedures of surface and materials engineering. The practical, application-oriented and interdisciplinary training, as well as own projects, research papers and lectures, prompt individual work and form the basis for rapid integration into corporate structures and action sequences.
The activities of a mechanical engineer are among the essential fields of work in engineering sciences. Typical products of mechanical engineering are machinery and components of loading and processing, numerically controlled machine tools, appliances, robots and tools. Their development and application place high demands on technical expertise and skills. Solid knowledge in mathematics and science and technical fields enable, by using modern tools and methods of computer science, creative solutions in design and manufacturing of components, machinery and equipment as well as in the application of methods of surface and materials engineering.
Responsible
Faculty Mechanical Engineering
Study fields

Construction
Production Engineering
Surface Engineering

Degree
Industrial mechanic and Bachelor of Engineering
Duration

4 years

Further qualification
Master of Engineering
4 semesters
Start/Type of studies
winter semester/full time studies
Entrance limitations
No
Accredited
Yes